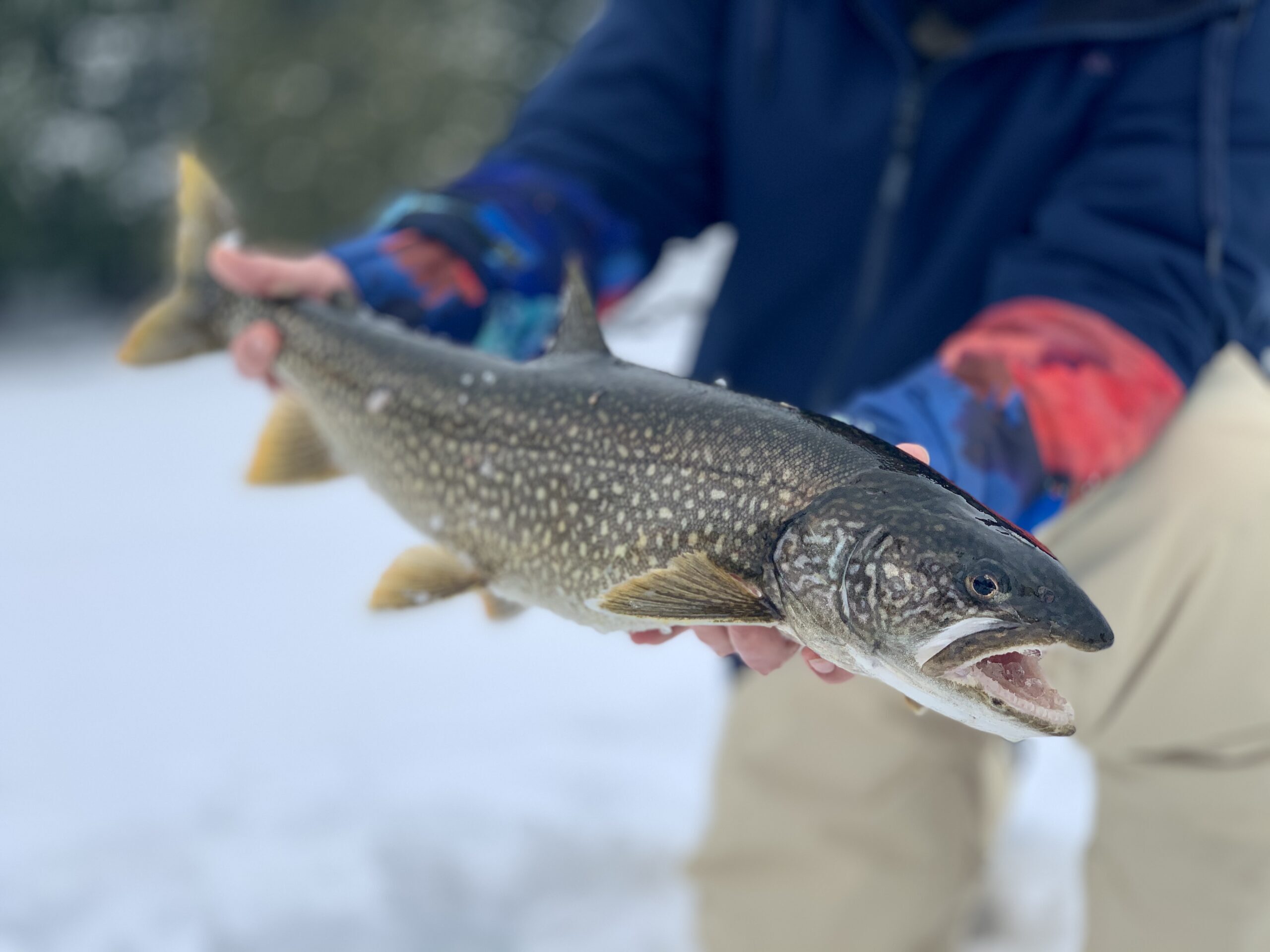 The Finest Guided Adirondack Ice Fishing Experience!
Adirondack Ice Fishing Guides
The waters around the Adirondack Region are some of the most scenic and fertile fishing grounds on the East Coast. Therefore, it is no question that Ice Fishing in the Adirondacks is an amazing and popular winter pastime. Join our team of Adirondack Ice Fishing Guides for a day chasing the many species the Adirondacks have to offer! Our guides are professional fishing guides that guide all year round. In addition to guiding ice fishing all winter, you can find them from May – November guiding fly fishing at the famous The Hungry Trout Fly Shop in Wilmington, NY.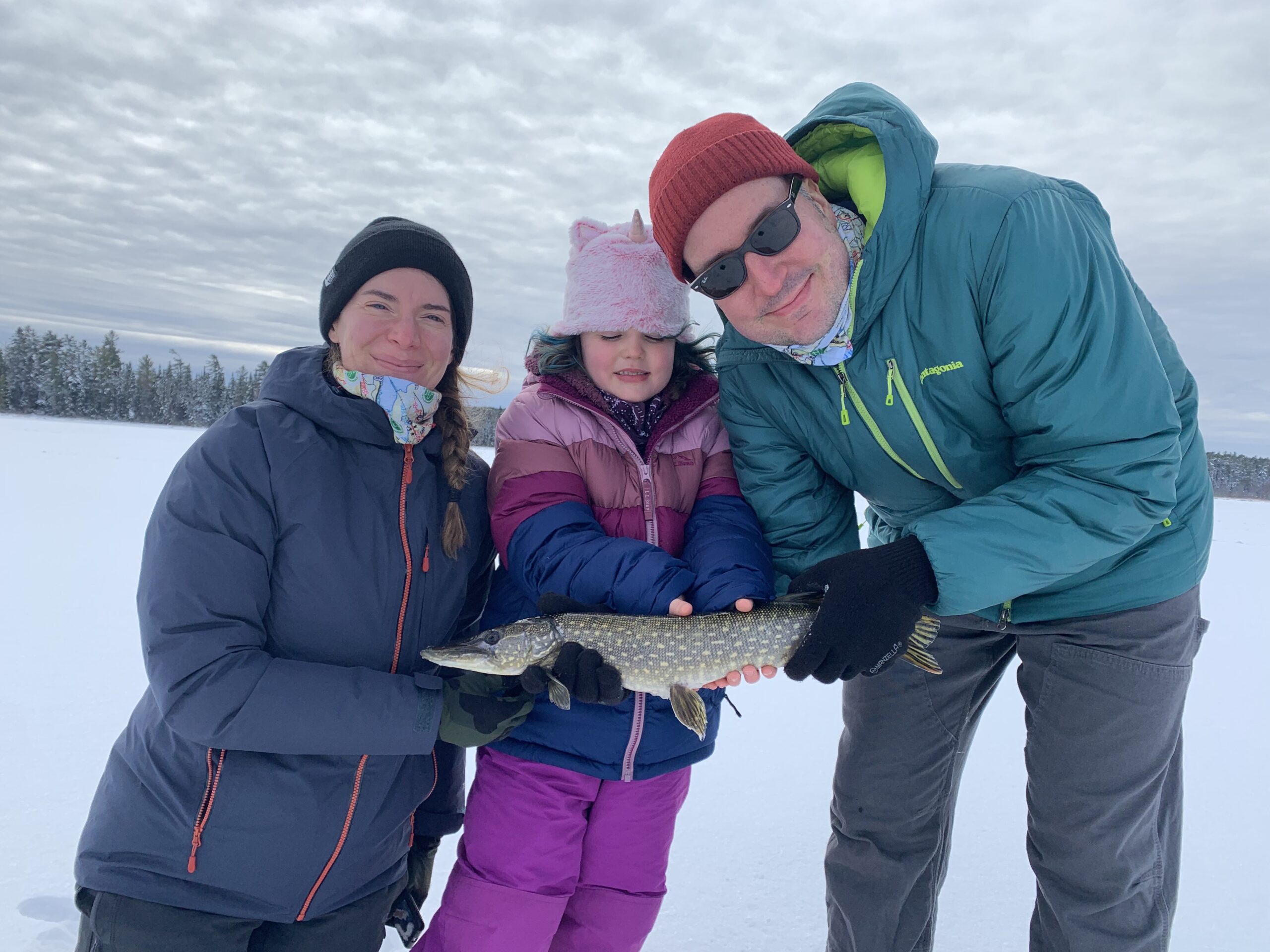 Trips for all abilities
Our Guided Adirondack Ice Fishing trips are tailored for every ability level, to get you to where the fish are and get you hooked on them too. We have ice fishing trips ranging from 2 hour, 4 hour, and 8 hour full day adventures. In addition, we have multi day/multi species trips as well as trips tailored to large groups. Whether you are brand new or seasoned anglers, we can tailor a trip that perfectly fits your group. Check out our TRIP INFORMATION page for details!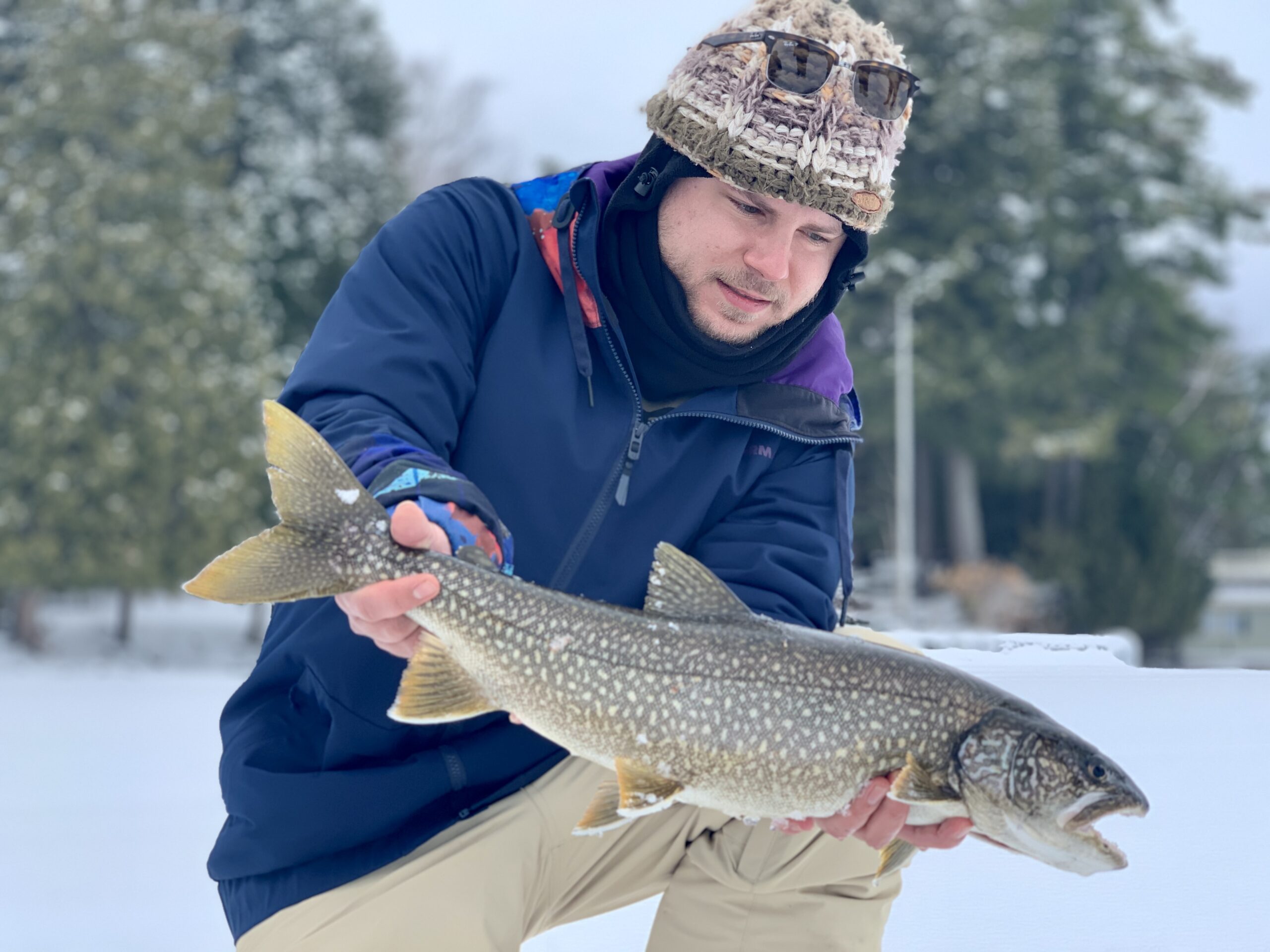 Choose your Adventure
We offer Ice Fishing trips for all of the top species the Adirondacks has to offer. In other words, if you are looking to catch Perch, Pike, Bass, Walleye, Lake Trout, LL Salmon or other varieties of pan fish then we have a trip for you. We guide all over the Adirondack Park from Lake George to the Saint Lawrence and everything in between and have successful routines for all species. Check out our DAY RATES HERE.
Ice Fishing For Lake Trout
Jigging for Lake Trout through the Ice
I love Ice Fishing. The solitude and wide-open spaces that a frozen Adirondack lake provides is something I look forward to all year long.  During the winter months there can be many different lakes and ponds to choose from, and when I have a day off from guiding the decisive factor of where I fish is simple – Lake Trout. There is something about jigging for lake trout that never gets old. Connecting the dots to get a nice laker through the ice can drive an angler mad. They are aggressive, strong and grow to massive sizes. They can be found all over the water column, and even when you find them, they don't always want to commit. READ MORE…