Meet our ADK Ice Fishing Guide Team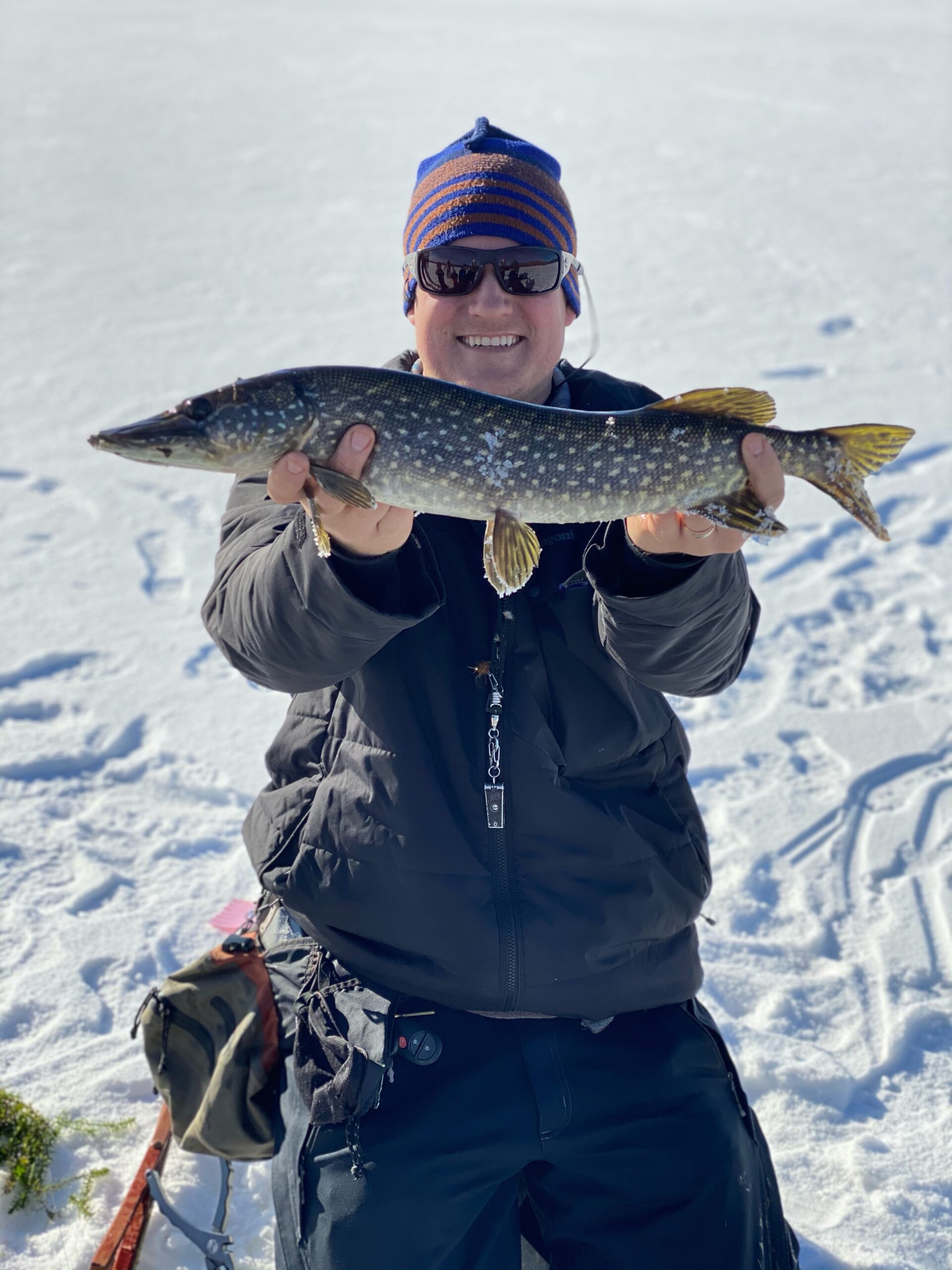 Evan Bottcher
Evan is an Adirondack native and has been a NYS fishing guide since 2010. For the past 10 years he has owned The Hungry Trout Fly Shop in Wilmington, NY and runs one of the most active team of fishing guides in all of the Adirondack Park. He guides year round as a fly fishing guide, mountain bike tour guide and instructor and ADK Ice Fishing Guide. There is absolutely nowhere he would rather be in the winter than guiding the endless amounts of frozen lakes the Adirondacks has to offer.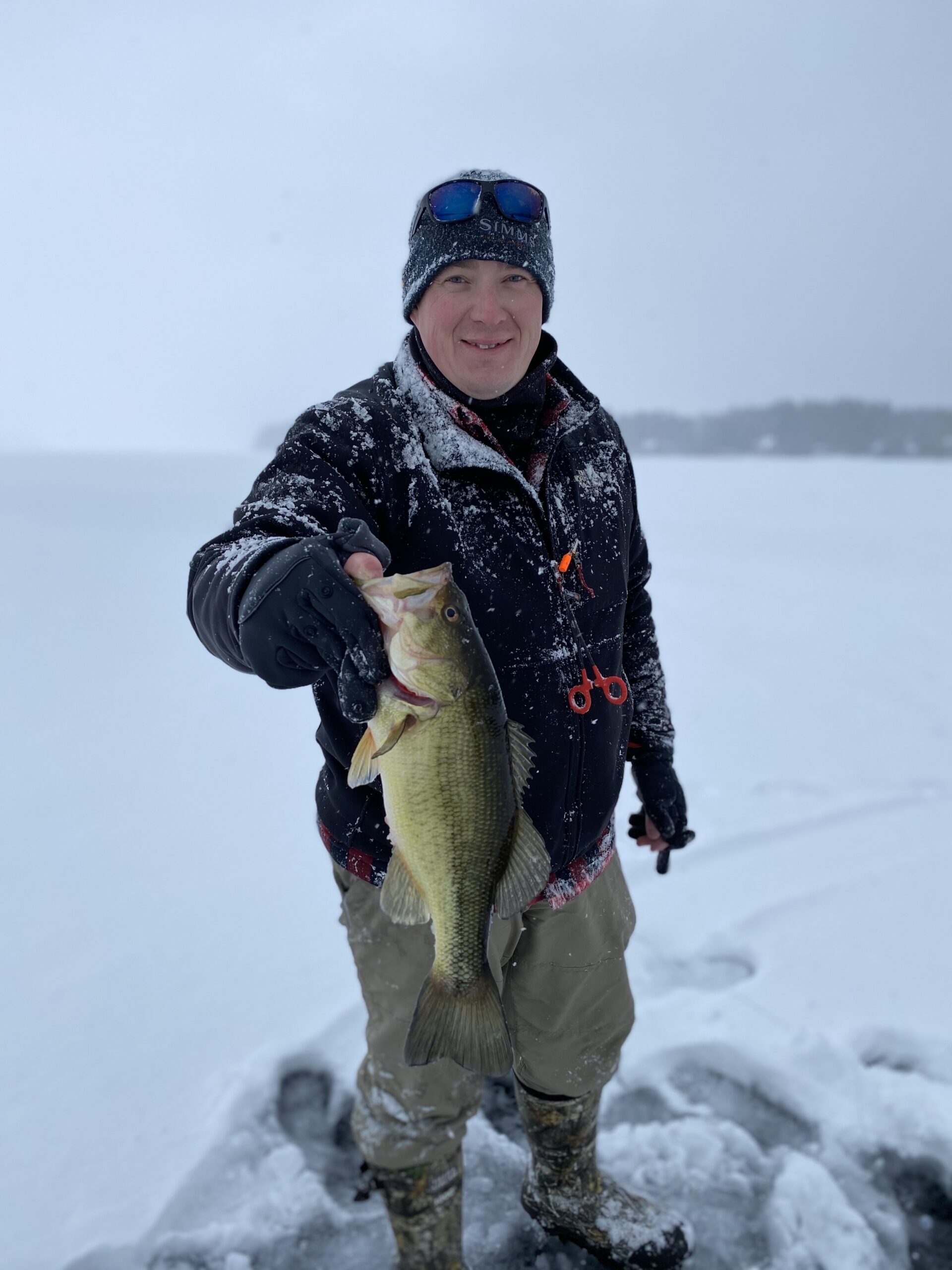 Heath Clayson
Heath has been fishing the hard water for over 10 years. Primarily chasing Perch and Lakers. Jigging is his main staple, but setting tip-ups and chasing flags is also a passion. He is Always at home on the water as a fly fishing guide from April – October and also is an avid conventional Bass Fisherman enjoying recreational tournaments throughout the summer. You won't find him without his Garmin Panoptics and variety of modern electronics whenever he is on the ice.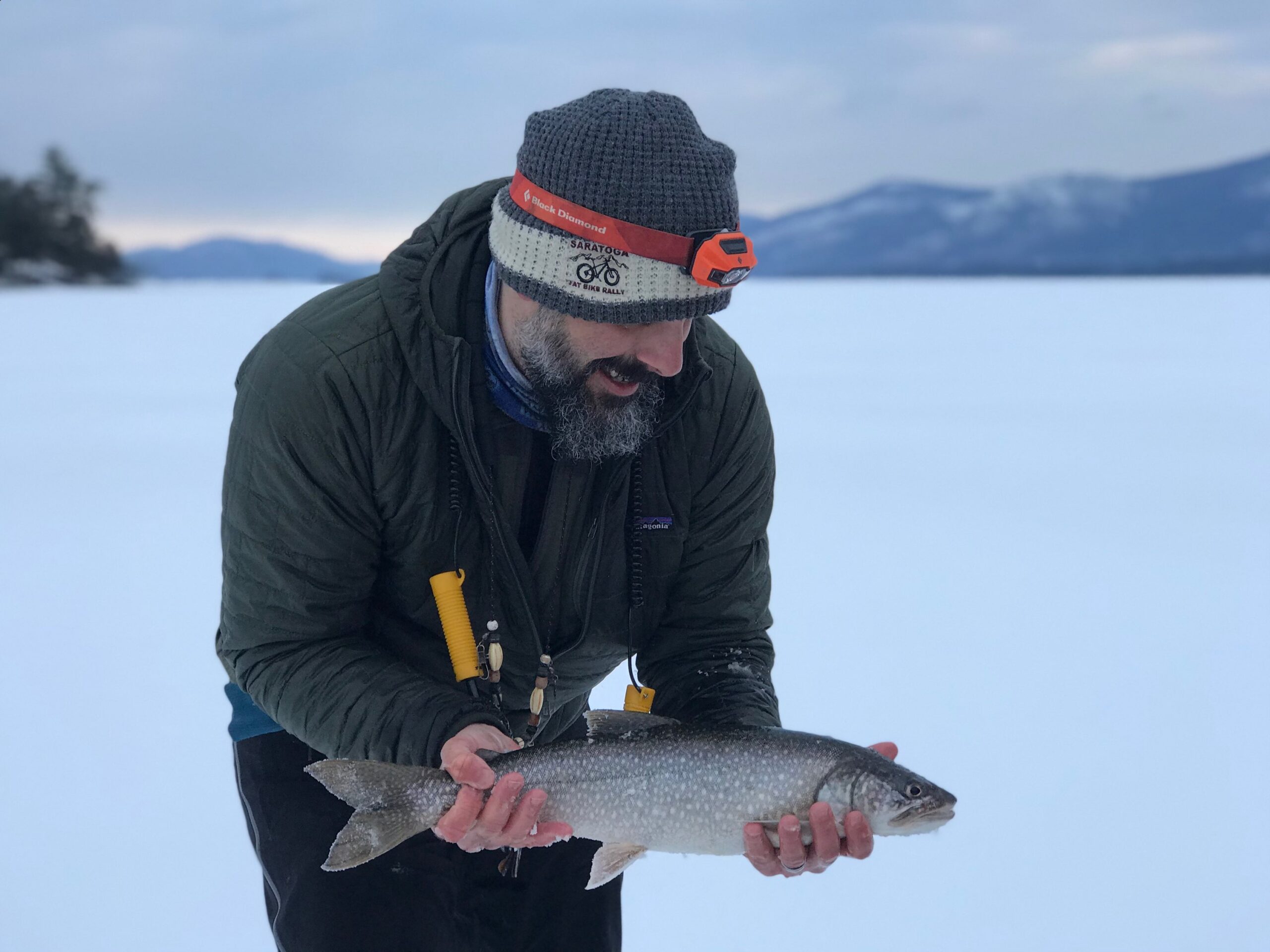 Jim Adams
Jim has been fishing the Adirondack mountains for over 30 years. Over the past 5 years he has been actively applying and adapting his experience as an ADK Ice Fishing Guide throughout the region. His passion is to target larger species such as Lake Trout and Atlantic Salmon on Lake George and Schroon Lake. He prefers actively jigging alongside a spread of tip ups and spends most of his days on the ice in the winter months.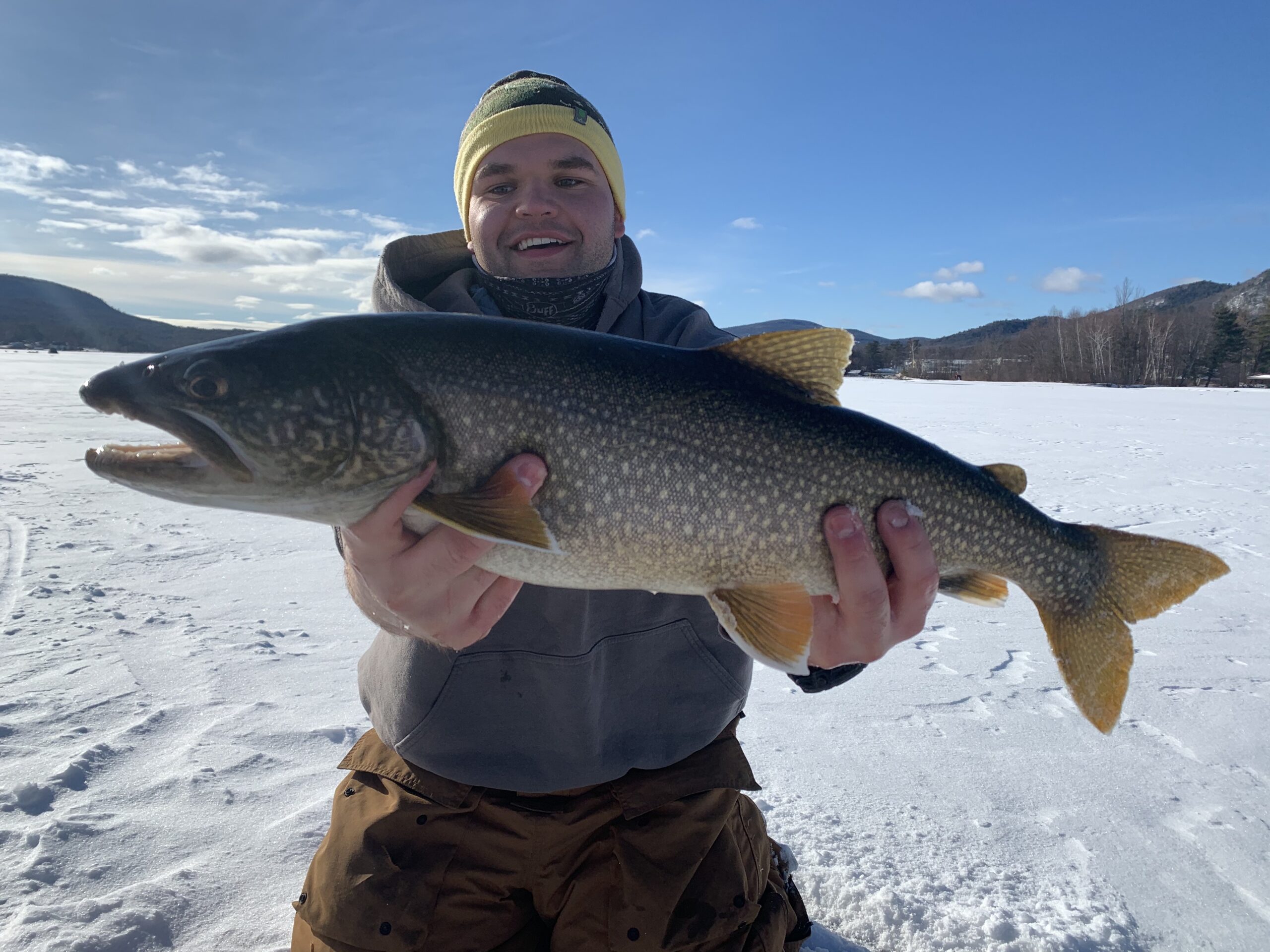 Austin Gentner
Austin was born and raised right on the shoreline of lake George. Starting at a young age he has been dialing in his Ice fishing skills. Austin has all the toys to carry gear onto the ice, catch fish, and to stay warm. Austin is known to target predatory fish such as lake trout and pike and knows all the spots to catch them.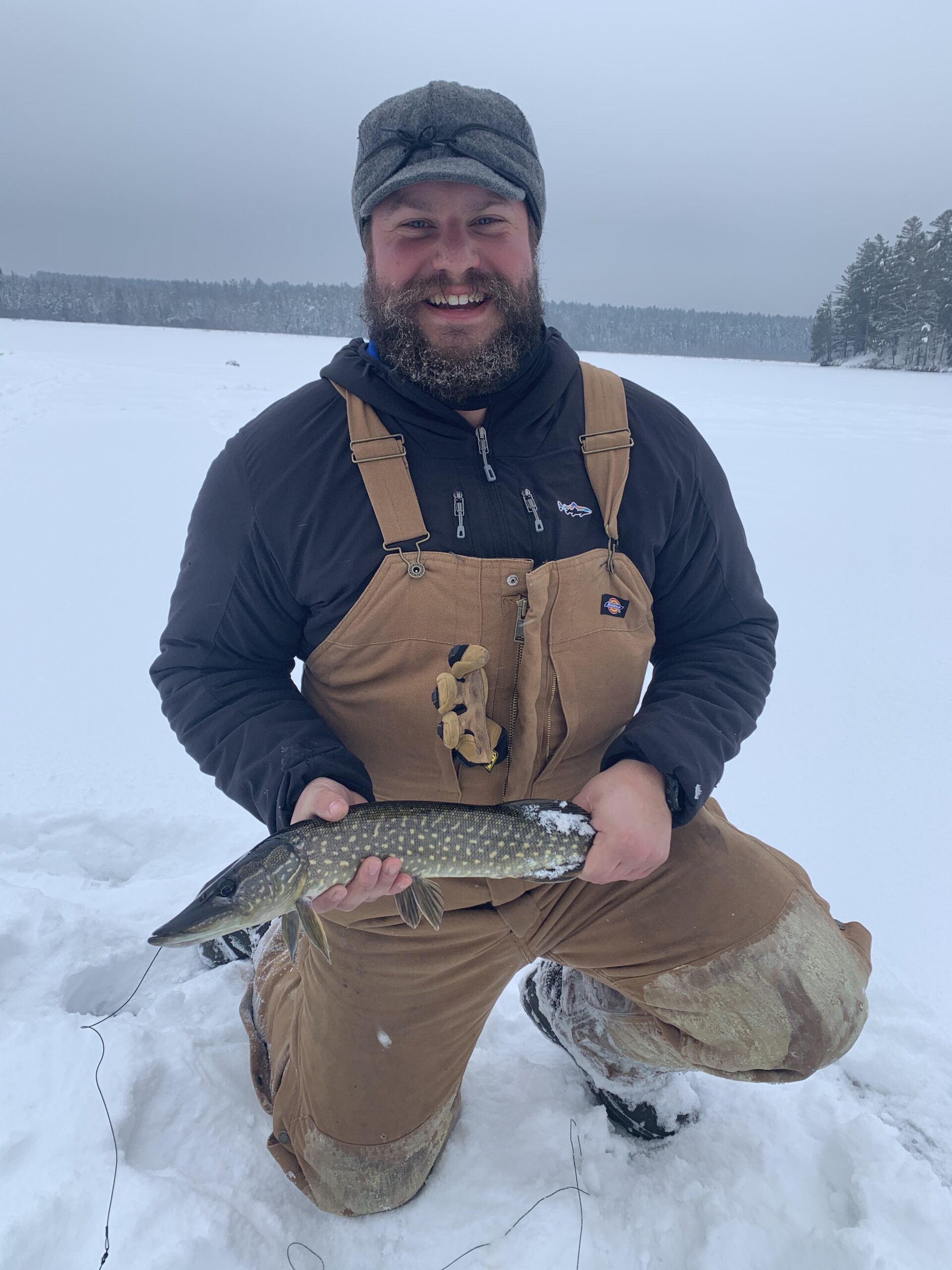 William Ryan
Will Ryan is an Adirondack raised fly fishing and ice fishing guide. When conditions allow he will be pulling his ice fishing sled around on cross country skis and sliding around the lake chasing flags. He grew up in Lake George and splits his time between Lake George and the northern Adirondacks and guides fly fishing full time from April – November.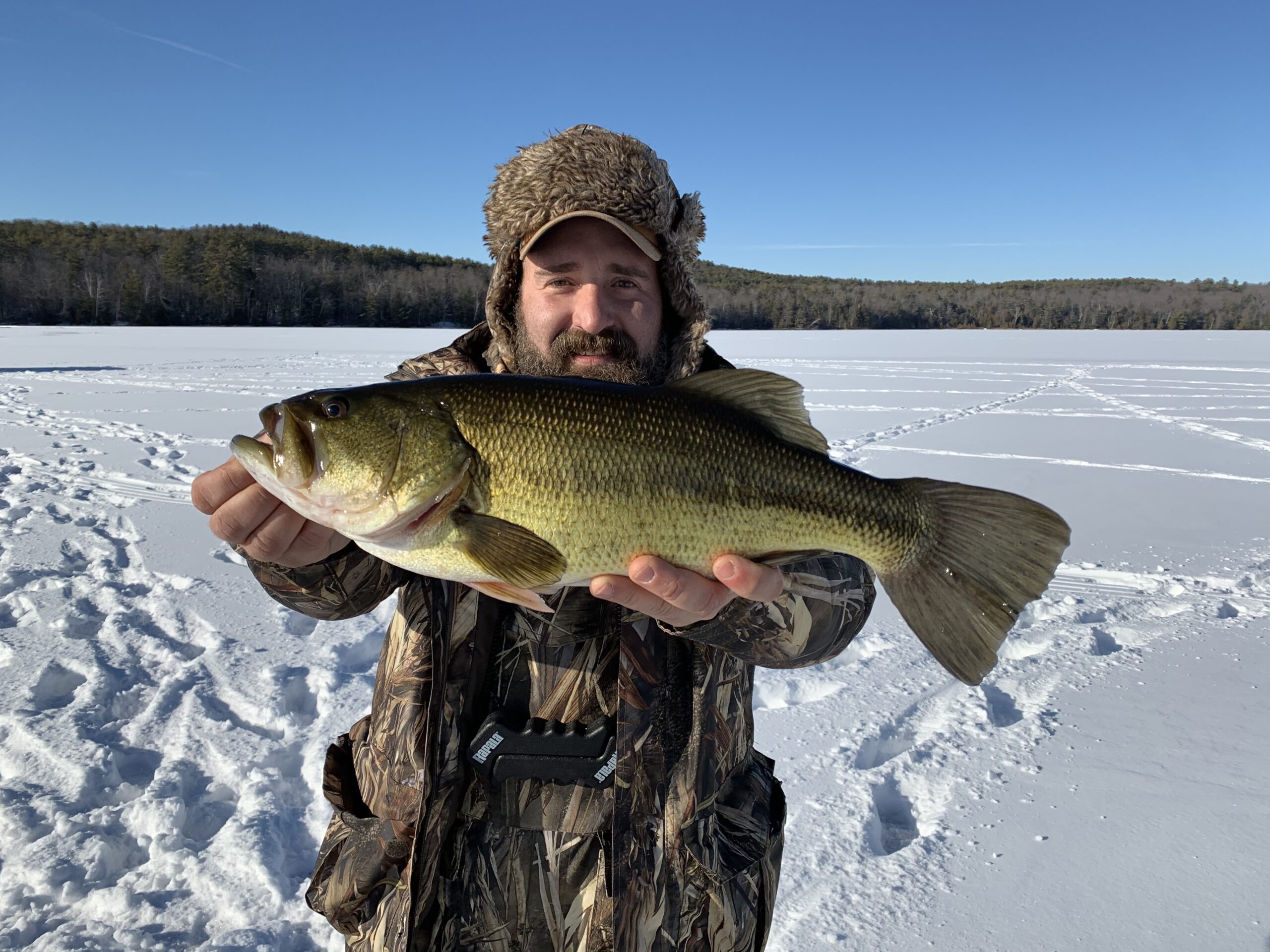 Matt Delorenzo